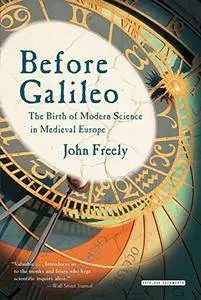 John Freely, "Before Galileo: The Birth of Modern Science in Medieval Europe "
ISBN: 159020607X | 2013 | EPUB | 352 pages | 4.29 MB
Histories of modern science often begin with the heroic battle between Galileo and the Catholic Church, which ignited the Scientific Revolution and gave way to the world-changing discoveries of Isaac Newton.
Virtually nothing is said about the European scholars who came before. In reality, more than a millennium before the Renaissance, a succession of scholars paved the way for the exciting discoveries usually credited to Galileo, Newton, Copernicus, and others. In Before Galileo, physicist and historian John Freely examines the pioneering research of the first European scientists, many of them monks whose influence ranged far beyond the walls of the monasteries where they studied and wrote.
Many Thanks to Original uploader.
For More Rare Movies
Check out my blog!
Download Links :
No Mirrors Please