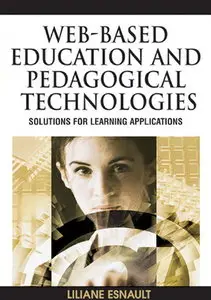 Esnault, "Web-Based Education and Pedagogical Technologies: Solutions for Learning Applications"
Publisher: Igi Global; 1 edition | 2008 | 364 Pages | ISBN: 1599045257 | PDF | 5 MB
Provides research to education researchers, practitioners, and decision makers in designing more effective learning systems and scenarios using Web-based technologies.
Please appreciate my work, download from my references!!!