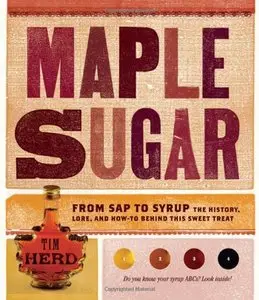 Tim Herd, "Maple Sugar: From Sap to Syrup: The History, Lore, and How-To Behind This Sweet Treat"
English | ISBN: 160342735X | 2011 | EPUB | 144 pages | 9,6 MB
A perfect gift for maple lovers! Savor the surprising history of maple sugaring, learn to identify the various kinds of maple trees, discover how to tap your own trees and make your own syrup, and indulge yourself with more than 20 tempting recipes for old-fashioned treats like maple nut bread, maple eggnog, baked beans, maple nutmeg butternut squash, maple-glazed salmon, and pecan pie. What could be sweeter?