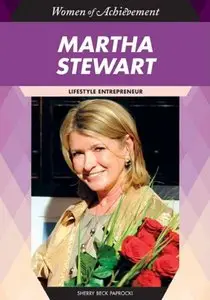 Martha Stewart: Lifestyle Entrepreneur
Publisher: Chelsea House Publications | ISBN: 1604130830 | edition 2009 | PDF | 135 pages | 6,77 mb
Martha Stewart's advocacy of homemaking has made her a household name synonymous with meticulous decorating and hostessing. A business owner, author, editor, and former stockbroker and fashion model, Stewart established a brand that has spawned numerous books, a national magazine, two popular daytime television programs, and lines of merchandise for national department stores. Though she served five months in prison in 2004 after being convicted of lying to investigators about a stock sale, she bounced back to make an even bigger name for herself upon release. "Martha Stewart" illuminates the life of one of the most successful businesswomen of our time.