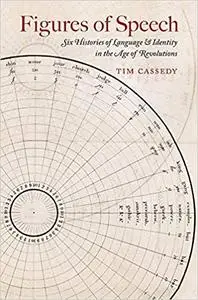 Tim Cassedy, "Figures of Speech: Six Histories of Language and Identity in the Age of Revolutions "
English | ISBN: 1609386124 | 2019 | 296 pages | EPUB | 16 MB
Tim Cassedy's fascinating study examines the role that language played at the turn of the nineteenth century as a marker of one's identity. During this time of revolution (U.S., French, and Haitian) and globalization, language served as a way to categorize people within a world that appeared more diverse than ever. Linguistic differences, especially among English-speakers, seemed to validate the emerging national, racial, local, and regional identity categories that took shape in this new world order.
Read more