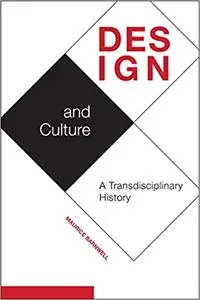 Design and Culture: A Transdisciplinary History by Maurice Barnwell
English | ISBN: 1612496245, 1612496652 | 346 pages | EPUB | June 15, 2021 | 9.16 Mb
Design and Culture: A Transdisciplinary History offers an inclusive overview that crosses disciplinary boundaries and helps define the next phase of global design practice. This book examines the interaction of design with advances in technology, developments in science, and changing cultural attitudes. It looks to the past to prepare for the future and is the first book to offer an innovative transdisciplinary design history that integrates multidisciplinary sources of knowledge into a mindful whole. It shows design as a process that expresses goals through values and beliefs, functioning as a major factor in contemporary cultural life.
Starting with the development of the Industrial Revolution, the book focuses on the evolution of design and culture in the twentieth century to predict where design will go in the future. Given the major social and political shifts currently unfolding across the globe, and the resulting changing demographics and environmental degradation, Design and Culture encourages collaboration and communication between disciplines to prepare for the future of design in a rapidly changing world.