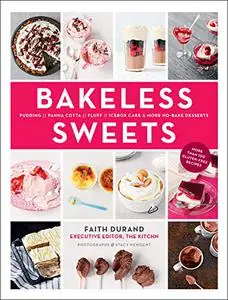 Faith Durand, "Bakeless Sweets: Pudding, Panna Cotta, Fluff, Icebox Cake, and More No-Bake Desserts"
English | 2013 | ISBN: 1617690147 | EPUB | pages: 224 | 23.4 mb
Everyone loves pudding! Chocolate, pistachio, butterscotch, maple bourbon. But why stop there? No-bake desserts include rice pudding with lemon, Nutella fluff, Thai sticky rice with mango, and wholesome "jello" made with fruit juice. No-bake cookies, and icebox cakes with whipped cream and graham crackers round out these special, delicious desserts. (Lots of them are gluten-free too.) Bakeless Sweets is the first cookbook to give you all of these beloved no-bake desserts in one big book.