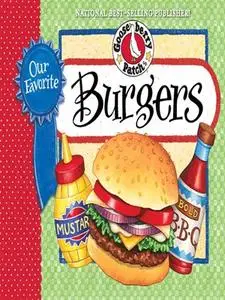 Our Favorite Burger Recipes by Gooseberry Patch
English | ISBN: 1620931419 | 2014 | EPUB | 2014 pages | 1 MB
Whether broiled, grilled, open-faced or stuffed, there's no wrong way to eat a burger…they're always a treat! That's why we've gathered all of our tastiest, tried & true burger recipes for you in this convenient collection.
Best-Ever Cheddar Burgers, Mini Onion Burgers and Delicious Patty Melts are all family favorites. Try Black Bean Burgers and Irene's Portabella Burgers for a meatless twist, or Crunchy Chicken Burgers for something deliciously different.
We've even included recipes to make your own burger toppings like Garden-Fresh Catsup, Quick Hot & Sweet Mustard…even whip up a batch of Homemade Burger Buns. So fire up the grill, turn on the oven or stove and discover heaven on a bun!
My nickname -
interes