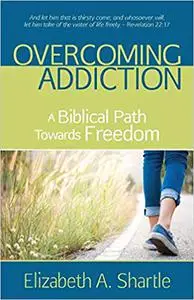 Elizabeth A. Shartle, "Overcoming Addiction: A Biblical Path Towards Freedom"
English | ISBN: 1622455835 | 2018 | 168 pages | EPUB | 478 KB
Opening a book about addiction can be scary, whether you have an addiction yourself or love someone else who does. Certain things are hard to hear. This is not the guilt-filled lecture though. This is more like a letter from a friend, someone you love who wants to lead you to freedom and joy. You will be able to read this book over and over again, like any good letter you cherish.
Every year, more than 70 million people of the Christian faith are said to be dealing with addiction in some form or another. You are not alone. You may have faith to move mountains, yet find yourself caught in addiction. You may have lost faith. Or, you may just need encouragement.
Read more