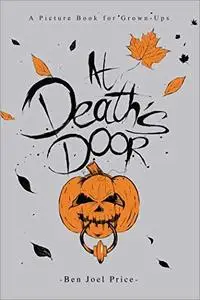 At Death's Door: A Picture Book for Grown-Ups by Ben Joel Price
English | August 25, 2015 | ISBN: 1634502167 | EPUB | 64 pages | 6.3 MB
Greetings to all with a penchant for the darker things in life. Settle down and prepare yourself for a twisty, tricksy, cautionary tale of troublesome terror as we follow a dastardly dozen of trick-or-treaters on a night of Halloween hell! Be warned: this nuisance bunch of roustabouts (including a rusty robot, a kooky clown, and a malodorous merman) is armed with an arsenal of devious tricks such as flour bombs, rotten eggs, water pistols, and more. The turbulent twelve are out to collect, taking no prisoners . . . that is, until they ring the door at number twelve and things take a turn for the worse. Woe betide them . . . woe betide them all!
At Death's Door: A Picture Book for Grown-Ups is a macabre delight for both the young and old. Author and illustrator Ben Joel Price (Love Bites) brings together a gruesome hoard of children who are out for a little trick or treat fun—but who get much more than they bargained for. Fans of horror films and graphic novels will enjoy this grisly Halloween picture book. It's the perfect read for a spooky Halloween evening and a great gift for that sick and twisted friend.