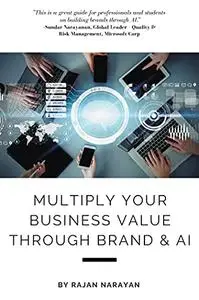 Multiply Your Business Value Through Brand & AI
English | 2022 | ISBN: 1637421079 | 150 Pages | EPUB | 0.7 MB
Brand building is believed to be a long-term activity and has lost prominence in this current age of venture capital valuations. In reality, brand building is a competitive advantage that organizations can leverage to multiply their value. Artificial intelligence (AI) on the other hand, is a recent phenomenon and enables organizations reduce errors, build efficiencies and increase profitability, thereby freeing their human capital to perform more intellectual tasks. This book presents the case for building brands effectively and optimally using AI, thereby enhancing the overall value of the organization.