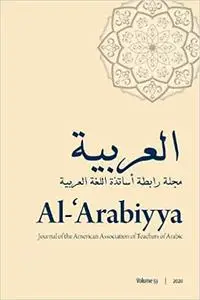 Mohammad T. Alhawary, "Al-'Arabiyya: Journal of the American Association of Teachers of Arabic"
English | ISBN: 1647120586 | 2021 | pages | PDF | 4 MB
Al-'Arabiyya Volume 53features five articles and six book reviews. Three of the articles contribute in many meaningful ways to Arabic sociolinguistics, one to Arabic second language learning and teaching pedagogy, and one to Arabic dialectology.
The book review section contains six reviews of books whose content and scope range from teaching the Arabic language, to literature, to translations of literary works, to oral history. These book reviews are Dris Soulaimani's first welcome contribution as book review editor.