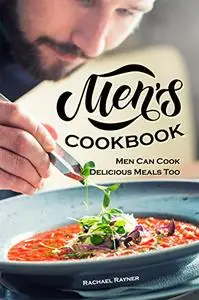 Men's Cookbook: Men Can Cook Delicious Meals Too by Rachael Rayner
2020 | ISBN: 1660396883 | English | 74 pages | EPUB | 0.3 MB
Cooking is a form of art and it is not confined to women alone. Men can cook equally good food if they want to.
In today's world, if you want to eat clean and hygienic food, the best way to ensure the two if cooking by yourself at home. Men by nature plan and do things differently than women. They like to cook quickly and without hassle. This does not mean they do not like eating delicious food. It just means men want tasty food without investing too much time in the kitchen. It is very much feasible if you know how to pick the best recipes for you.
This book contains 30 super quick and delicious recipes that men can cook.