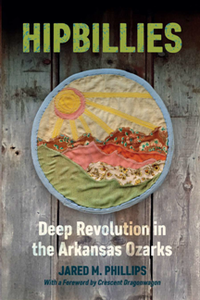 Hipbillies : Deep Revolution in the Arkansas Ozarks
by Jared M. Phillips
English | 2019 | ISBN: 1682260895 | 215 Pages | PDF | 3.04 MB
Counterculture flourished nationwide in the 1960s and 1970s, and while the hippies of Haight–Ashbury occupied the public eye, a faction of back to the landers were quietly creating their own haven off the beaten path in the Arkansas Ozarks. In Hipbillies, Jared Phillips combines oral histories and archival resources to weave the story of the Ozarks and its population of country beatniks into the national narrative, showing how the back to the landers engaged in "deep revolution" by sharing their ideas on rural development, small farm economy, and education with the locals—and how they became a fascinating part of a traditional region's coming to terms with the modern world in the process.
"Hipbillies boldly challenges common stereotypes of the back to the landers who relocated to the Ozarks in the 1970s as clueless, deadbeat dropouts who never fit in with their local neighbors and failed miserably to establish sustainable communities and live 'naturally.' Instead, Jared Phillips persuasively argues that the back to the landers arrived with serious commitments to their ideals and, despite their setbacks and struggles, ultimately left their mark on the region's arts and crafts communities, solar energy advancements, organic farming and farmers' markets, environmental activism, and other legacies that can be seen in the Ozarks today. This is a fascinating read and an important contribution to recent Ozarks history."—Blake Perkins, author of Hillbilly Hellraisers: Federal Power and Populist Defiance in the Ozarks
If you want to support my blog, then you can buy a premium account through any of my files (i.e. on the download page of my book). In this case, I get a percent of sale and can continue to delight you with new books!