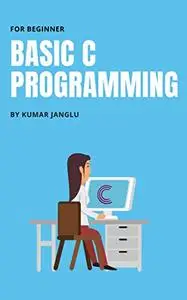 Basic C Programming: for Beginners
by Kumar Janglu
English | 2019 | ISBN: 169803881X | 109 Pages | EPUB | 2 MB
This is a Basic C Programming language book designed for beginners with exciting content. This book has been designed keeping in view various aspects like simple language for better understanding, using different colors of text for headings, subheadings, codes, etc. colorful diagrams and flowcharts wherever necessary and appendix at the end of the book listing various C language functions.