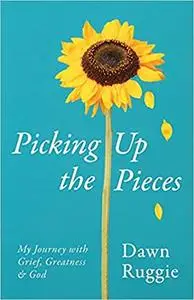 Dawn Ruggie, "Picking Up the Pieces: My Journey with Grief, Greatness and God"
English | ISBN: 1737487608 | 2021 | 110 pages | PDF | 2 MB
On January 26, 2019, just weeks after celebrating the birth of their first grandchild, Dawn Ruggie received the call that no parent should ever get. Her beautiful daughter, Brielle, was very ill and in the emergency room.
Brielle, a vibrant 21-year-old who had recently given birth to a baby girl, was on the verge of realizing all of her dreams. From the time the Ruggie's fostered and adopted her, they all looked forward to a time when the grip of her past let her free.
Read more