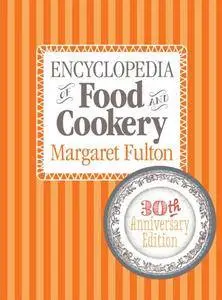 Encyclopedia of Food and Cookery (30th Anniversary Edition) by Margaret Fulton
English | April 1, 2013 | ISBN: 1742705723 | EPUB | pages | 1.2 MB
The return of the classic food encyclopedia from the woman who taught generations how to cook. Margaret Fulton's Encyclopedia of Food and Cookery is the definitive collection of her recipes and life's work. In one authoritative volume she focuses on foods we use in everyday cooking, including details to consider when buying ingredients, basic and unusual ways to prepare foods, as well as recipes and dishes that have worked their way into our culture and history.
Margaret Fulton's greatest enjoyment in life comes from sharing her knowledge and recipes, and bringing good food into every home. Her encyclopedia is the essential cooking companion and the first book you'll reach for to find inspiration and advice in the kitchen.