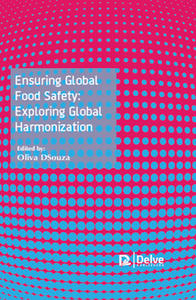 Ensuring Global Food Safety : Exploring Global Harmonization
by Oliva DSouza
English | 2020 | ISBN: 1774072904 | 242 Pages | PDF | 7.78 MB
Ensuring Global Food Safety: Exploring Global Harmonization discusses the importance of food security, important global food security issues and emerging issues in food safety. The food production systems, global food security and supply chain are elucidated in this book. The importance of biotechnology and its impact on food security are discussed in this book along with the strategies for global food security. The policies, trends and challenges in food security and the future of the global food security have been described in this book. This book provides with detailed insights into several aspects related to global food security.
If you want to support my blog, then you can buy a premium account through any of my files (i.e. on the download page of my book). In this case, I get a percent of sale and can continue to delight you with new books!