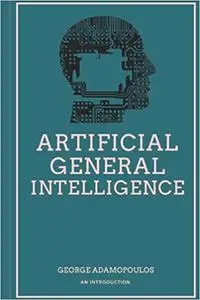 George Adamopoulos, "Artificial General Intelligence: An Introduction"
English | ISBN: 177786870X | 2021 | 135 pages | EPUB | 806 KB
Artificial superintelligence will change the world. It has the potential to solve our most pressing issues like climate change and wealth inequality. But to create artificial superintelligence, computer scientists first need to solve the problem of general intelligence. How can we create a machine that can think with the same intellectual capacity as a human being? That is the question that is being asked in cutting-edge AI labs around the world. This book gives a comprehensive introduction to the progress that has been made and the challenges still to come on the journey of creating artificial general intelligence.