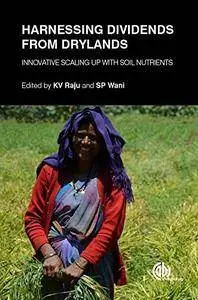 Harnessing Dividends from Drylands: Innovative Scaling Up with Soil Nutrients by K. V. Raju, S. P. Wani
2016 | ISBN: 1780648154 | English | 334 pages | PDF | 10 MB
The livelihoods of millions of people in developing countries depend on Dryland agriculture to ensure their food security and their well-being. Any improvement in yields for farmers in these areas will have a significant positive affect. This book describes lessons learned from an innovative scheme in India that improved yields in drylands. It shows how the scheme can be scaled up for other Dryland regions of the world. The scheme uses localized soil nutrient analyses to create an integrated, climate-smart fertilizer and planting plan that maximizes yields for farmers.