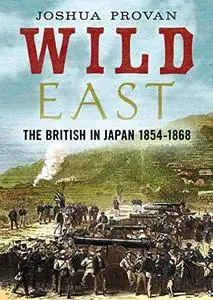 Wild East: The British in Japan 1854-1868 by Josh Provan
2020 | ISBN: 178155756X | English | 192 pages | EPUB | 7 MB
For over two centuries Japan had been hidden behind a veil of seclusion. This changed in when Commodore Perry arrived in 1853. Unsurprisingly for a world power, Britain was fast to get in on the action. But unknown to the intruders their sudden appearance had accelerated the pace of political change in Japan. The newcomers found themselves increasingly out of their depth in a power struggle that they did not understand. The Shogun and the Emperor were at each other's throats, factions were jockeying for position, and the foreigners were at the centre of it. Britain's first diplomats found themselves the targets of assassins and to their confusion discovered that the Emperor had no legislative power and the Shogun's word was no longer law. Yet with the lessons of the Opium Wars still in recent memory, a slew of British soldiers, ambassadors, interpreters and adventurers attempted to protect imperial interests in Japan without causing outright war. This is the story of the rocky beginning of Anglo-Japanese relations, a story of the 'wild east', full of political schemes, Gunboat diplomacy, assassins and samurai, set in the dying days of the Edo period and the twilight of the last Shogun.