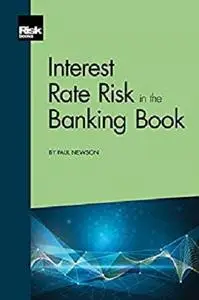 Interest Rate Risk in the Banking Book by Paul Newson
English | May 14, 2017 | ISBN: 1782723250 | 311 pages | AZW3 | 3.08 MB
Interest Rate Risk in the Banking Book, written by industry expert Paul Newson, provides a thorough guide to the new regulatory requirements surrounding IRRBB and demonstrates the importance of good governance.
The author explains the nature of interest rate risks in simple language, describing the methods typically used to measure them, with the added advantage of many worked examples. He explores the various strengths and weaknesses of each in order to come up with suggestions as to what constitutes best practice.
The book is essential reading for all those involved with interest rate risk in the banking book but particularly those working in a bank ALM function who wish to gain a wider appreciation of the context in which they operate, more generalist and senior bankers who need a grasp of the fundamentals and those working in a trading risk function who wish to understand how market risk in a banking book can differ from that in a trading book.
The BCBS published its final standards on Interest Rate Risk in the Banking Book (IRRBB) in April 2016, with guidelines set to be implemented by 2018. As a result, institutions are now in the process of finding ways to comply with impending regulations whilst seeing what the most effective ways of calculating, and minimising, risk are. The industry must take into account more extensive guidance on the IRRBB management process and enhanced disclosure requirements to promote greater transparency.
This book is thorough examination of the nature of interest rate risk and other market risks in the banking book, how they are measured and controlled, and why they need to be treated differently from similar risks in the trading book.