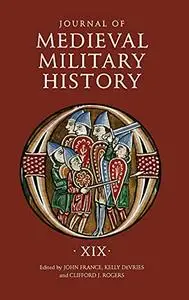 Journal of Medieval Military History: Volume XIX by John France, Kelly DeVries, Clifford J. Rogers
2021 | ISBN: 178327591X | English | 210 pages | PDF | 3 MB
The articles here focus on activities in north-western Europe, with a reconsideration of the location of the battle of Stamford Bridge (1066), an examination of the role of open battles in the civil wars of the Anglo-Norman and Angevin kings, a re-assessment of the strategy of Edward I's war against Philip IV in 1297-98, and an analysis of the role of cavalry "coureurs" in late-medieval France. But regions further to the south and east are by no means neglected, with a dissection of the military rhetoric of Pere III of Aragon and his queen, Elionor of Sicily, and a discussion of the earliest European gunpowder recipes, from Friuli (1336) and Augsburg (1338- c. 1350). The volume also offers studies of the campaigns culminating in the battles of Firad in 634 and Qinnasrīn in 1134.