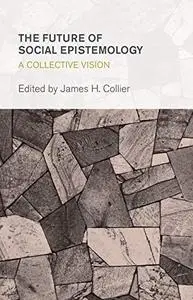 The Future of Social Epistemology: A Collective Vision (Collective Studies in Knowledge and Society) by James H. Collier
2015 | ISBN: 1783482656, 1783482664 | English | 300 pages | PDF | 13 MB
The Future of Social Epistemology: A Collective Vision sets an agenda for exploring the future of what we – human beings reimagining our selves and our society – want, need and ought to know. The book examines, concretely, practically and speculatively, key ideas such as the public conduct of philosophy, models for extending and distributing knowledge, the interplay among individuals and groups, risk taking and the welfare state, and envisioning people and societies remade through the breakneck pace of scientific and technological change.
An international team of contributors offers a 'collective vision', one that speaks to what they see unfolding and how to plan and conduct the dialogue and work leading to a knowable and desirable world. The book describes and advances an intellectual agenda for the future of social epistemology.