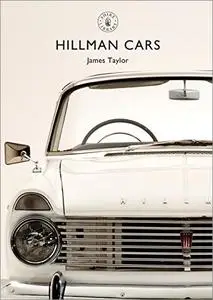 Hillman Cars (Shire Library) by James Taylor
English | April 17, 2018 | ISBN: 1784422754 | EPUB | 64 pages | 61.6 MB
William Hillman started manufacturing cars in Coventry in 1907 before selling his company to the Rootes Brothers in 1928. Three years later came the Hillman Minx, the first of a line that would endure in multiple forms for nearly half a century, even after the remarkable Imp arrived in 1963 to claim a slice of the market opened by the BMC Mini. Rarely revolutionary, Hillman cars nevertheless carved out a special place in the hearts of the British people as well as many overseas customers.
This beautifully illustrated introduction to a classic British marque traces Hillman's history from its first cars at the turn of the century until, weakened by industrial disputes, it disappeared in the mid-1970s.