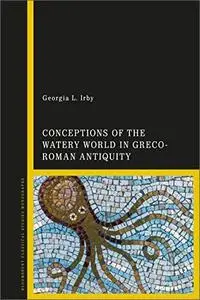 Conceptions of the Watery World in Greco-Roman Antiquity (Library of Classical Studies) by Georgia L. Irby
English | June 17, 2021 | ISBN: 1784538299 | EPUB/PDF | 296 pages | 4.8/4.9 MB
This book explores ancient efforts to explain the scientific, philosophical, and spiritual aspects of water. From the ancient point of view, we investigate many questions including: How does water help shape the world? What is the nature of the ocean? What causes watery weather, including superstorms and snow? How does water affect health, as a vector of disease or of healing? What is the nature of deep-sea-creatures (including sea monsters)? What spiritual forces can protect those who must travel on water? This first complete study of water in the ancient imagination makes a major contribution to classics, geography, hydrology and the history of science alike.
Water is an essential resource that affects every aspect of human life, and its metamorphic properties gave license to the ancient imagination to perceive watery phenomena as the product of visible and invisible forces. As such, it was a source of great curiosity for the Greeks and Romans who sought to control the natural world by understanding it, and who, despite technological limitations, asked interesting questions about the origins and characteristics of water and its influences on land, weather, and living creatures, both real and imagined.