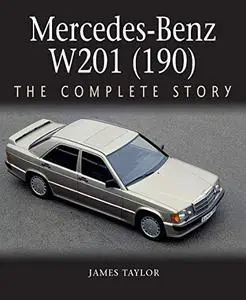 Mercedes-Benz W201 (190): The Complete Story by James Taylor
English | November 24, 2020 | ISBN: 1785007335 | EPUB | 176 pages | 206 MB
The Mercedes-Benz W201 was a compact saloon designed to address both concerns about fuel economy generated by the first oil crisis in the 1970s and competition for sales from the BMW 3 Series.
Many doubted that Mercedes could deliver a compact car whilst retaining their traditional qualities. But the W201 soon won them over, for here was a car that was a real Mercedes in the tradition of the time - it was just smaller. With around 200 photographs, this book features the reasons behind the need to build a new compact saloon in the 1980s and the styling, engineering and specification changes introduced over the lifetime of the model. Full technical specifications, including paint and interior trim choices are given. A chapter on the special US variants along with production tables and vehicle number sequences and, finally a chapter on buying an owning a 201-series Mercedes.