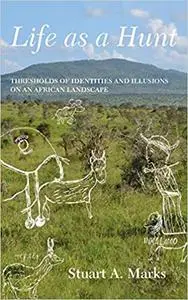 Stuart Marks, "Life as a Hunt: Thresholds of Identities and Illusions on an African Landscape"
English | ISBN: 1785331574 | 2016 | 518 pages | EPUB | 9 MB
The "extensive wilderness" of Zambia's central Luangwa Valley is the homeland of the Valley Bisa whose cultural practices have enriched this environment for centuries. Beginning with the intrusions of warlords and later British colonials, successive generations have experienced the callousness and challenges of colonialism. Their homeland, a slender corridor surrounded by three national parks and an escarpment, is a microcosm of the political, economic and cultural battlefields surrounding most African protected areas today. The story of the Valley Bisa diverges from the myths that conservationists, administrators, and philanthropists, tell about Africa's environmental and wildlife crises.
Read more