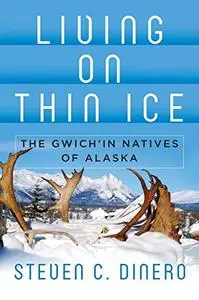 Living on Thin Ice: The Gwich'in Natives of Alaska by Steven C. Dinero
2016 | ISBN: 1785331612, 1789208343 | English | 220 pages | EPUB | 11 MB
The Gwich'in Natives of Arctic Village, Alaska, have experienced intense social and economic changes for more than a century. In the late 20th century, new transportation and communication technologies introduced radically new value systems; while some of these changes may be seen as socially beneficial, others suggest a weakening of what was once a strong and vibrant Native community. Using quantitative and qualitative data gathered since the turn of the millennium, this volume offers an interdisciplinary evaluation of the developments that have occurred in the community over the past several decades.