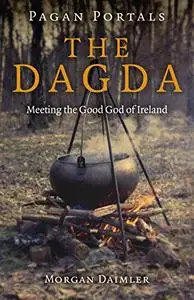 Pagan Portals - The Dagda: Meeting the Good God of Ireland by Morgan Daimler
2018 | ISBN: 1785356402 | English | 112 pages | EPUB | 2 MB
Get to know the Good God of Ireland through mythology, history, and modern worship. The Dagda is one of the most well-known of the Irish Gods, a king of the Tuatha De Danann and mediator between the Gods and mortals after the Gaels came to Ireland. A popular God among Irish and Celtic pagans, the Dagda is a powerful figure who reaches out to us from myth and memory. For those seeking to honor him today finding information can be difficult or confusing. Pagan Portals - the Dagda offers a place to begin untangling the complex history of this deity.