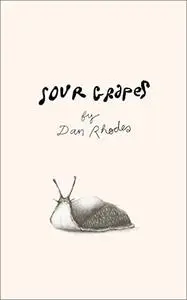 Sour Grapes by Dan Rhodes
English | November 4, 2021 | ISBN: 1785632922 | True EPUB | 200 pages | 1.5 MB
'Dan Rhodes is a true original' – Hilary Mantel
'I read this novel right through the day I got my hands on it, laughing like a banshee.' - David Sexton, Sunday Times
When the sleepy English village of Green Bottom hosts its first literary festival, the good, the bad and the ugly of the book world descend upon its leafy lanes.
But the villagers are not prepared for the peculiar habits, petty rivalries and unspeakable desires of the authors. And they are certainly not equipped to deal with Wilberforce Selfram, the ghoul-faced, ageing enfant terrible who wreaks havoc wherever he goes.
Sour Grapes is a hilarious satire on the literary world which takes no prisoners as it skewers authors, agents, publishers and reviewers alike.