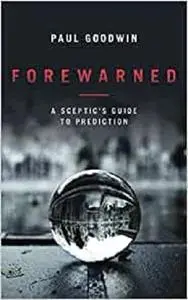 Forewarned: A Sceptic's Guide to Prediction by Paul Goodwin
English | June 12, 2018 | ISBN: 1785902229 | 304 pages | AZW3 | 0.788 Mb
Whether it's an unforeseen financial crash, a shock election result, or an expected barbecue season that sees record rainfall, forecasts have impacts on us all. Forewarned is a consumer's guide to prediction, based on the very latest scientific research. By the end of the book you'll be better placed to make informed decisions in a volatile world. You'll know when forecasts can be a reliable guide to the vicissitudes and uncertainties of the future - and when they are best ignored.