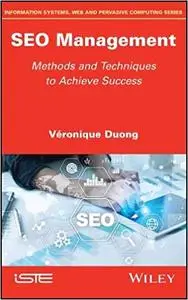 Véronique Duong, "SEO Management: Methods and Techniques to Achieve Success"
English | ISBN: 1786304597 | 2020 | 200 pages | PDF | 18 MB
Search Engine Optimization (SEO) is arguably the most significant tool that marketeers have to push online content. As the hub of the computational engineering fields, SEO encompasses technical, editorial and link-building strategies, and is an integral part of our daily lives. As important as it is ubiquitous, SEO is needed for the development of a brand's website and online reputation. When a website is live, one of its priorities is to drive organic traffic towards it, in order to attract visibility. In order to achieve such an aim, many proactive measures must be put in place, advice followed and tips implemented. There should also be an understanding of the holistic connection between a website's HTML sources, content management system and its relationship with external websites too (SEO off-site). There are many different search engines in the world and depending on the international boundary, one web browser usually dominates the landscape. Google features prominently in SEO Management, but this book also goes into detail regarding Baidu SEO (China), Yandex SEO (Russia) and Naver SEO (South Korea). There is also guidance given on how to manage a SEO project.