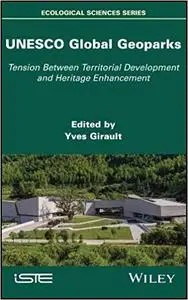 Yves Girault, "UNESCO Global Geoparks: Tension Between Territorial Development and Heritage Enhancement"
English | ISBN: 1786304856 | 2020 | 278 pages | PDF | 26 MB
Recently, UNESCO has gradually started to recognize world geoparks ? territorial spaces with a geological heritage of international importance. This classification presents real challenges. Development strategies must align with the recommendations advocated by various non-governmental organizations. It is also necessary to involve the local actors, both in the preparation of application forms and in the implementation of a management plan that is suitable for sustainable global development. Managing the tensions and asymmetries that exist between the different groups of actors (politicians, managers, scientists, representatives of local populations) constitutes another major issue. It is in this context and through various case studies that this book questions the aims of the UNESCO global geoparks ? in terms of heritage inventory and conservation, the participation of local populations, the local development of a territory and its enhancement through heritage interpretation.