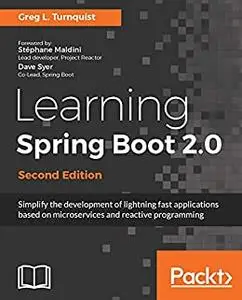 Learning Spring Boot 2.0 - Second Edition:
Simplify the development of lightning fast applications based on microservices and reactive programming
English | 2017 | ISBN: 1786463784 | 372 Pages | PDF EPUB MOBI (True) | 38 MB
Spring Boot provides a variety of features that address today's business needs along with today's scalable requirements. In this book, you will learn how to leverage powerful databases and Spring Boot's state-of-the-art WebFlux framework. This practical guide will help you get up and running with all the latest features of Spring Boot, especially the new Reactor-based toolkit.