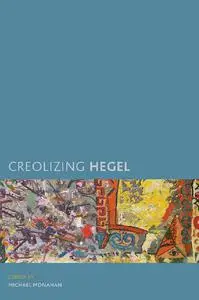 Creolizing Hegel by Michael Monahan
English | February 9, 2017 | ISBN: 1786600234, 1786600242 | 288 pages | PDF | 2,4 MB
The 19th-century German thinker G.W.F. Hegel is a towering figure in the canon of European philosophy. Indeed, most of the significant figures of European Philosophy after Hegel explicitly address his thought in their own work. Outside of the familiar territory of the Western canon, however, Hegel has also loomed large, most often as a villain, but sometimes also as a resource in struggles for liberation from colonialism, sexism and racism. Hegel understood his own work as aiming above freedom, yet ironically wrote texts that are not only explicitly Eurocentric and even racist. Should we, and is it even possible, to bring Hegelian texts and ideas into productive discourse with those he so often himself saw as distinctly Other and even inferior?
In response to this question, Creolizing Hegel brings together transdisciplinary scholars presenting various approaches to creolizing the work of Hegel. The essays in this volume take Hegelian texts and themes across borders of method, discipline, and tradition. The task is not simply to compare and contrast Hegel with some 'outsider' figure or tradition, but rather to reconsider and reconfigure our understandings of all of the figures and ideas brought together in these cross-disciplinary essays.
My nickname -
interes