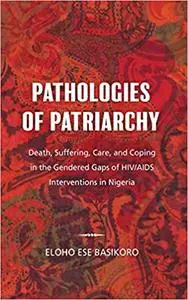 Eloho Ese Basikoro, "Pathologies of Patriarchy: Death, Suffering, Care, and Coping in the Gendered Gaps of HIV/AIDS Interventions in Nigeria"
English | ISBN: 1786607700 | 2019 | 218 pages | PDF | 3 MB
In the delta region of Nigeria, women seeking HIV care face a plethora of deeply gendered inequalities. As a result, HIV-positive women are often unable to use the treatment schemes that are seemingly available to them. Pathologies of Patriarchy brings together a geographic analysis of gendered inequalities with practical implementation questions concerning the limits of current global health programming. This book is an experiential analysis of HIV treatment programs that includes first-hand accounts of how female patients explain and cope with the poor access to and the inconsistencies in the delivery of HIV service care that complicates their adherence to treatment, as well as the complex power relations they navigate daily. Eloho Ese Basikoro also addresses the failures of policymakers who talk about gender mainstreaming but fail to deliver sustainable health services for disenfranchised women suffering from the social stigma and alienation associated with seropositivity. This inter-regional study is of great interdisciplinary interest to a wide variety of scholars and policymakers, whether they are researching gendered inequality from a geographical, anthropological, or global health perspective or are interested in broader concerns about development and inequality in sub-Saharan Africa.