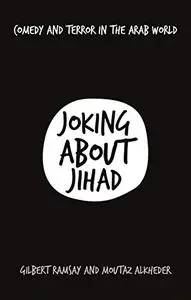 Joking About Jihad: Comedy and Terror in the Arab World by Gilbert Ramsay, Moutaz Alkheder
2020 | ISBN: 1787383164 | English | 296 pages | PDF | 2 MB
Can laughter really be used to undermine the appeal of terrorist groups? And should it be? Is there any truth in the stereotypical notions of fanaticism as humorless, and of humor as the antithesis of fanaticism? What is the deeper significance of the jihadi's status as an object of mockery in Arabic popular culture?
Joking About Jihad explores this thicket of problems sprouting from one of the most basic–and supposedly most innocent–of human behaviors, and looks at how it has been applied to one of the least obviously laughable phenomena in the world today. Ramsay and Alkheder draw on original interviews and hitherto unexamined texts, combining insights from fields as diverse as politics, psychology, cultural studies, Islamic studies and humor research. Examining apparently spontaneous joking, professional comedy and even the jokes told by jihadis themselves, they show how Salafi jihad has been made laughable in the modern Arab world, and why it matters.