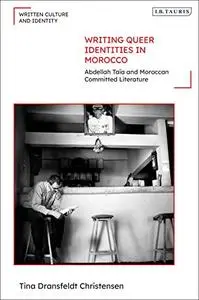 Writing Queer Identities in Morocco: Abdellah Taïa and Moroccan Committed Literature (Written Culture and Identity) by Tina Dransfeldt Christensen
2021 | ISBN: 1788315855, 0755637704 | English | 216 pages | PDF | 18.5 MB
This book explores queer identity in Morocco through the work of author and LGBT activist Abdellah Taïa, who defied the country's anti-homosexuality laws by publicly coming out in 2006. Engaging postcolonial, queer and literary theory, Tina Dransfeldt Christensen examines Taïa's art and activism in the context of the wider debates around sexuality in Morocco.
Placing key novels such as Salvation Army and Infidels in dialogue with Moroccan writers including Driss Chraïbi and Abdelkebir Khatibi, she shows how Taïa draws upon a long tradition of politically committed art in Morocco to subvert traditional notions of heteronormativity. By giving space to silenced or otherwise marginalised voices, she shows how his writings offer a powerful critique of discourses of class, authenticity, culture and nationality in Morocco and North Africa.