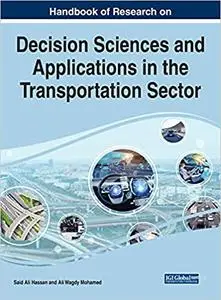 Handbook of Research on Decision Sciences and Applications in the Transportation Sector
English | 2021 | ISBN: 1799880400 | 446 Pages | PDF | 18 MB
The advancements in decision sciences theory and applications can be regarded as a continuously emerging field in all areas of interest including technology, industry, energy, healthcare, education, agriculture, social sciences, and more. Managers in all disciplines face an endless list of complex issues every day. One of the essential managerial skills is the ability to allocate and utilize limited resources appropriately in the efforts of achieving optimal performance efficiently. This is no less important for those who work in the transportation sector.