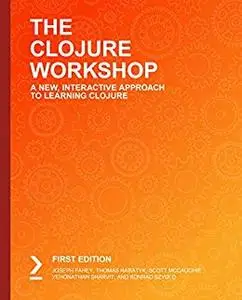 The Clojure Workshop: A New, Interactive Approach to Learning Clojure
by Joseph Fahey
English | 2020 | ISBN: 1838825487 | 799 Pages | PDF,EPUB true | 23 MB
Throughout The Clojure Workshop, you'll take an engaging step-by-step approach to understand Clojure. You won't have to sit through any unnecessary theory. If you're short on time you can jump into a single exercise each day or spend an entire weekend learning about Clojure web development with Ring. It's your choice. Learning on your terms, you'll build up and reinforce key skills in a way that feels rewarding.