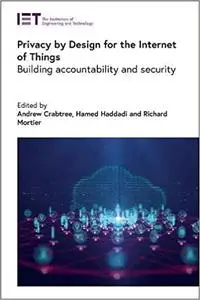 Privacy by Design for the Internet of Things: Building accountability and security
English | 2021 | ISBN: 1839531398 | 277 Pages | PDF True | 5 MB
Privacy by design is a proactive approach that promotes privacy and data protection compliance throughout project lifecycles when storing or accessing personal data. Privacy by design is essential for the Internet of Things (IoT) as privacy concerns and accountability are being raised in an increasingly connected world. What becomes of data generated, collected or processed by the IoT is clearly an important question for all involved in the development, manufacturing, applications and use of related technologies. But this IoT concept does not work well with the 'big data' trend of aggregating pools of data for new applications. Developers need to address privacy and security issues and legislative requirements at the design stage, and not as an afterthought.