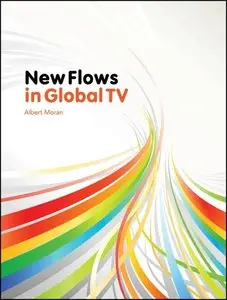 New Flows in Global TV By Albert Moran
Publisher: Intel..lect Ltd 2009 | 192 Pages | ISBN: 1841501948 | PDF | 13 MB
New Flows in Global TV provides a pioneering investigation into television distribution worldwide and the global trade in television program formats. Topics include explorations of how shows like Who Wants to Be a Millionaire? and Big Brother are reformatted for audiences in diverse markets such as Argentina, South Africa, the Middle East, and China; the international circulation of Dallas in the 1980s; and Australian and United Kingdom programming exports in the last decade. Moran argues that distribution is the crucial link in a chain that dictates the consumption and purchase of television content. Consequently, New Flows in Global TV will be a key text for scholars of global media, providing comprehensive insight into the cultural, social and economic exchanges underlying media programming.
!!!No Mirrors below, please! Follow Rules!