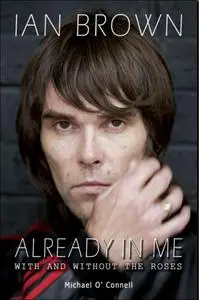 Ian Brown: Already in Me: With and Without the Roses by Michael O'Connell
English | 2006 | 300 Pages | ISBN: 184240332X | PDF | 10,6 MB
Ian Brown, lead singer and co-songwriter for the Stone Roses—a British band that defined an era in rock in the early 1990s—was the only member to succeed as a solo artist after the Roses five-year run. Covering time spent both on- and off-stage—from his six-month prison sentence to his dalliances with Noel Gallagher—his life is detailed before, during, and after his time with the Stone Roses through interviews with family members, close friends, and colleagues. This complete and unauthorized account also includes rare and previously unpublished photos, making it a must-have for any fan of alternative, indie, punk, and rock music.
About the Author
Michael O'Connell has been published in such journals as Cosmopolitan, FHM, and NME, and has contributed essays to the official and unofficial Stone Roses fan magazines.