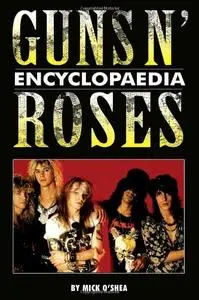 Guns N' Roses Encyclopaedia by Mick O'Shea
English | 2008 | 300 Pages | ISBN: 1842404237 | PDF | 11 MB
In a detailed account of one of the most celebrated bands in rock music history, this compendium covers every aspect of the renowned group, Guns N' Roses. The chapters review both past and present members, songs, albums, bootlegs, concerts, festivals, events, friends, enemies, and associated bands. Not since the classic era of the Rolling Stones has another band epitomized the spirit of rock 'n' roll as perfectly as Guns N' Roses. And so more than 15 years since their last record and with only one original member remaining, they continue to retain the love of rock music fans everywhere who rightfully regard their records to be amongst the best ever recorded. Illustrated with hundreds of photographs, records, memorabilia, and other artifacts, this tome will appeal to the band's millions of fans and rock 'n' roll gurus alike.
About the Author
Mick O'Shea is a British writer who specializes in the genres of rock and punk. He regularly contributes to magazines such as Amped, Record Collector, and The Zone. He is the author of And Now For Something Completely Digital, Only Anarchists Are Pretty, and The Zootopia Tree.