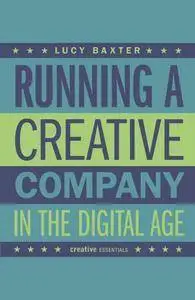 Lucy Baxter, "Running a Creative Company in the Digital Age"
2018 | ISBN-10: 1843449269 | 320 pages | EPUB | 0,4 MB
In the modern media industry digital content production is cheaper, more democratic, and accessible, and it's becoming more attractive—and easier—to do things your own way. So what if you want to set up on your own? Steering you through the joys and pitfalls of running your own creative company in today's diverse climate, this nuts-and-bolts guide includes information on company set-up, structure, management and content production for digital platforms, TV, festivals, charities, education, brands, and businesses. Full of tips for creating innovative business models and platforms, handling tricky people and situations, funding and networking, these pages are your touchstone for making that bold first move into founder/managing director status. It also features interviews with industry experts, including digital agency and production company CEOs, creative entrepreneurs, crowd funding platforms, investors, filmmakers, media lawyers, and accountants.