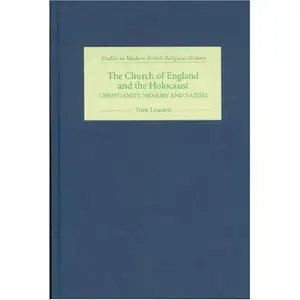 The Church of England and the Holocaust: Christianity, Memory and Nazism
Publisher: Boydell Press | ISBN: 1843832194 | edition 2006 | PDF | 220 pages | 1,16 mb
This is the first book to consider the Anglican church's response to the Nazi persecution and then murder of Europe's Jews. Acting as a critique of the historiography of the 'bystanders' to the Holocaust, it reveals a community that struggled to understand the depravity of Nazi anti-semitism. The author outlines Anglican attitudes to war, anti-semitism and many related issues, demonstrating the extent and the limits of the Church's engagement with European politics, and shows how Christian interpretations of Nazi persecution contributed to much wider assumptions about Germany and German history in Britain during the war years.