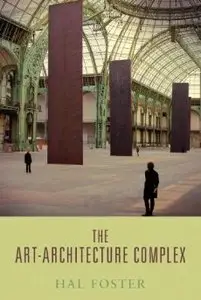 The Art-Architecture Complex by Hal Foster
English | 2011 | ISBN: 1844676897 , 178168104X | ISBN-13: 9781844676897 , 9781781681046 | 316 pages | EPUB | 26,8 MB
art is a defining feature of contemporary culture. He identifies a "global style" of architecture—as practiced by Norman Foster, Richard Rogers and Renzo Piano—analogous to the international style of Le Corbusier, Gropius and Mies.
More than any art, today's global style conveys both the dreams and delusions of modernity. Foster demonstrates that a study of the "art-architecture complex" provides invaluable insight into broader social and economic trajectories in urgent need of analysis.