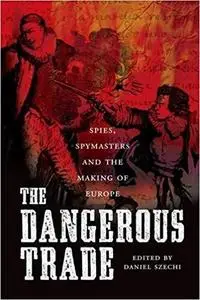 The Dangerous Trade: Spies, Spymasters and the Making of Europe by Daniel Szechi, Michael J. Levin, Alan Marshall
English | ISBN: 1845860608 | 213 pages | EPUB | 2010 | 2.55 Mb
This book is about the secret history of Europe. Drawing on the latest research by experts in the field, it opens up the hidden world of the Dangerous Trade: the spying and secret operations that made and broke European nations between 1500 and 1800. Espionage, blackmail and bribery were the Trade's regular tools; assassination, provoking civil war and black propaganda were the ones used for "special" occasions. But who were the practitioners of these dark arts? How were they recruited? What did they achieve? By exploring the lives of spies and secret agents such as Giacomo Casanova, Nathaniel Hooke, Melchor de Macanaz and many more, the book reveals the unknown story that underlies the making of modern Europe.