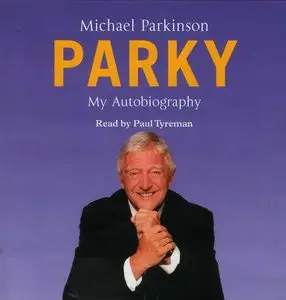 Parky My Autobiography (Audiobook) By Michael Parkinson, read by Paul Tyreman
Publisher: Ma..gna Sto..ry Sound; Unabridged edition 2009 | 12 hours and 14 mins | ISBN: 1846527775 | MP3 | 329 MB
From prize-winning journalist to chat show king on a show voted one of the top 10 British TV programs of all time, Michael Parkinson's starry career spans over four decades. Now an international celebrity himself, the man from a humble but colorful Yorkshire mining family who can tease out the secrets of even the most reticent star guest, at last reveals his own story, with the easy manner and insight that has kept his audiences fascinated. His distinguished career has involved working on highly acclaimed current affairs and film programs. His wide interests and expertise include jazz, film, soccer, and cricket. Witty, humorous, and blessed with exceptional intellectual clarity, Michael Parkinson's memoir is a joy to read.
!!!No Mirrors below, please! Follow Rules!